UCL School of Slavonic and East European Studies, University College London, 7th Annual International Postgraduate Conference
Inclusion Exclusion
16-18th February 2006
---
Keynote Speakers
We are very pleased to announce that the following keynote speakers have agreed to speak at our Conference: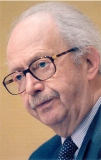 Lord Ralf Dahrendorf (UK)
German-British sociologist, liberal thinker and politician, born 1929 in Hamburg. From 1974 to 1997 a director of the London School of Economics, from 1987 to 1997 Dean of St. Antony's College at Oxford University. Creator of the sociological theory of social conflict, which he presented in the book Soziale Klassen und Klassenkonflikt in der Industriellen Gesellschaft (Stuttgart 1957; first English edition entitled Class and Conflict in Industrial Society, Stanford 1959), and subsequently in the works Out of Utopia: Toward a Reorientation of Sociological Analysis (New York- -London 1964), Essays in the Theory of Society (Stanford, Col. 1968) and Toward a Theory of Social Conflict (Chicago 1969). In 1988 he published The Modern Social Conflict and in 1990 Reflections on the Revolution in Europe. His autobiography Crossing Borders was published in Poland in 2003. His political career as a liberal was marked by such distinguished offices as Commissioner in the European Commission in Brussels where he was responsible for foreign trade and external relations, and later for research; Minister of State in the Foreign Office in Willy Brandt's first government. He is a Chairman of the Board of the Central and East European Publishing Project (since 1986). In 1993 he was granted a life peerage by Queen Elizabeth II.
(Academia. The Magazine of the Polish Academy of Science http://www.pan.pl/ )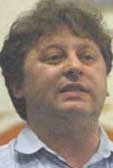 Kuba Wygnański NGO (Poland)
Kuba Wygnański is sociologist by training. He started his public activity as Solidarity activist. After 1989, he became deeply involved in numerous initiatives aiming to support civil society both in Poland and other countries. He has started several NGOs including KLON (main support, research and information centre for Polish non-profit centre) and Forum of Nongovernmental Initiatives (FIP) which plays key role as representative of Polish Third Sector. FIP has initiated series of sector wide debates and meetings including 3 national forums of several hundreds organisations.

For 6 years, Kuba was a Board Member of Stefan Batory Foundation (OSI network) – one of the main grant giving organisations in Poland. He was also involved in the design and establishment of Civil Society Development Programme – successful attempt to organize TOT programme for Poland and Hungary.

Kuba is also involved in numerous activities outside of Poland including humanitarian work in Romania, Sarajevo, Kosovo and Kazakhstan. He has also worked for number of international organisations and institutions including OECD, USAID, World Bank, International Rescue Committee, Academy of Educational Development and many others. For a few years Kuba was a member of International Committee of Council on Foundations. Recently, Kuba spent one year as Yale World Fellow in New Haven, USA. Since 2003 Kuba is a board member of Civicus – Global Alliance for Citizens Participation.
(CIVICUS World Alliance for Citizen Participation http://www.civicus.org/)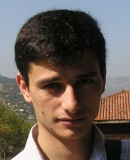 Kurtmolla Abdulganiyev (Ukraine)
Kurtmolla Abdulganiyev is a Crimean Tatar born in Uzbekistan (with permanent residence in Bakhchisaray, Ukraine). Currently he works on Ph.D. dissertation at the Institute of Philosophy and Sociology of Polish Academy of Sciences (Warsaw, Poland). Since 1995 Mr Abdulganiyev is a permanent associate of the Education for Democracy Foundation (Warsaw) and various Crimean NGOs like Rebirth of Crimea Foundation (Bakhchisaray), and Crimean Tatar Initiative (Simferopol). During 1995-2005 he has conducted several projects in the sphere of civic education in Ukraine and Poland, for example conducting training in Uzbekistan, and was a coordinator in the "Region in Transition-RITA" Programme, having considerable experience in project management and evaluation. He is one of the founders and executive secretary of the Crimean Tatar Scholarship Fund (within Local Fund of Nidzica), which support financially Crimean Tatar students in Poland. Mr Abdulganiyev published several scientific publications in a range of journals, mainly focusing on the Crimean Tatar national movement in 20th century, and especially on Crimean Tatar political institutions.
Privately he is an accordion player ("Teheran" CD and MD by "Jahiar Group" issued in 2000), and has a passion for marathon running.

Lesley Abdela MBE
Lesley Abdela is a partner in Eyecatcher Associates / Shevolution and is Chief Executive of Project Parity.

Lesley has over 20 years experience in the fields of gender and democratic development. Since 1992 she has worked in over 30 countries as an expert advisor to governments and international organisations, NGO's and the private sector.

Lesley develops strategies and designs training programmes and materials to help build systems where women and men work in equal partnership in work, life and politics. Lesley's award winning work in the fields of gender, human rights, human resources and democratic empowerment have been widely recognised. As well as her work in this field Lesley Abdela is a journalist, broadcaster and speaker on the international circuit. (www.shevolution.qbfox.com/about_us/the_team/index.html)
©2005, Last updated Dec-05