Import existing annotation
The Import tool in PENTAtrainer2 can be used to convert an existing TextGrid file into a format ready to be processed by the Annotation tool.

Step 1.
Plug-in version:

a.

Open Praat and click on the menu Praat -> PENTAtrainer2 -> Import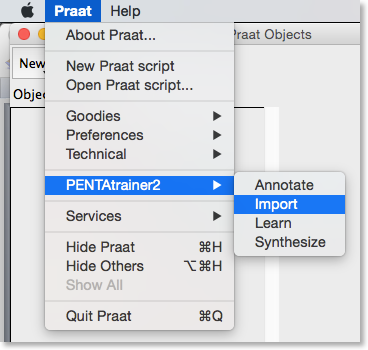 b. Choose the folder that contains the .wav as well as the existing annotation files.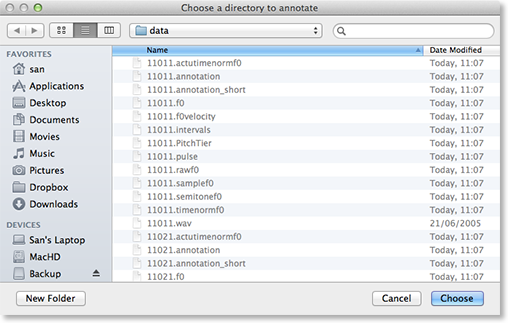 Script version:

Open the script in Praat and select Import from the drop-down menu, then press "Start".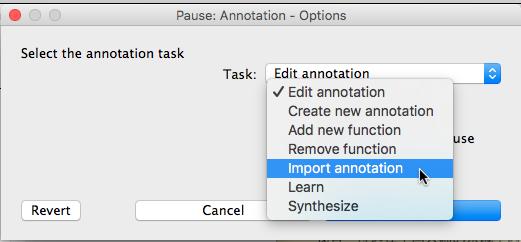 Step 2. A window will then pop up asking you to select the extension of the files that contain the existing annotations.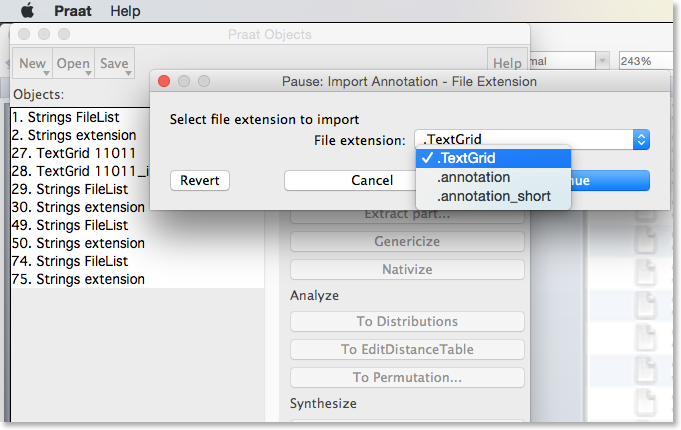 Step 3. Another window will then pop up allowing you to select the tiers to be imported. The default option is to import all the tiers: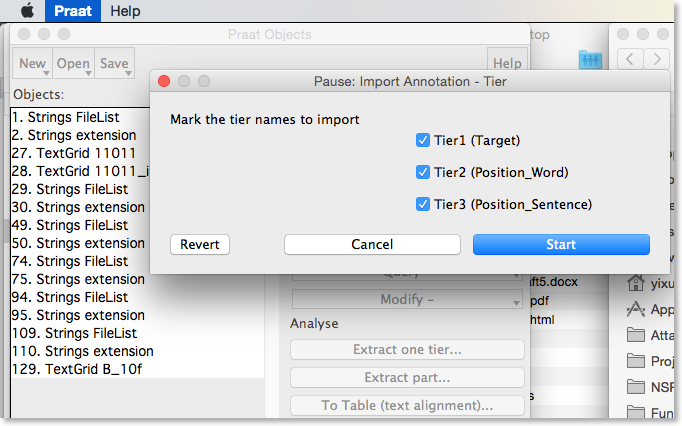 Step 4. Click start, and all the annotation files will be converted. You will now need to run the Annotation tool to complete the importing process.