This page brings together a set of on-line resources for archaeobotanical learning & research, both at the Institute of Archaeology and elsewhere. Follow the links below to catalogues of the Institute's plant reference collections (as they become available on-line). It is planned to incorporate links to online databases of archaeobotanical data from a range of parts of the Old World that have been or are under construction at the IoA. A select number of links to other useful resources are provided.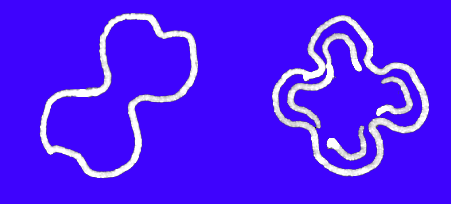 Phytoliths: old world reference collection. Version 1.3
other reference Collections and Databases [web resources still under construction!]
Archaeobotany: Practical Hand-outs & Links
Useful links and hand-outs for archaeobotanical analyses are compiled below. Most hand-outs are prepapred by Dorian Q Fuller as aids to the study of archaeobotany and the identification of archaeobotanical remains. They are meant to accompany the lectures and practical of course MG 101 Archaeobotanical Analysis in Practice, which is part of the MSc in Environmental Archaeology . Additional hand-outs will be added to this page as they are updated and digitized. Some useful links to external sources are included. Further down the page links are organized by geographical region.
Plant systematics and economic botany [handout on taxonomy of selected economic plants]
For further resources on plant systematics: the Angiosperm Phylogeny website and conventional family descriptions with illustrations at DELTA
USDA's GRIN Taxonomy database. Excellent for synonyms and basic disrtibution data, especially for economic plants.
Also the Institute of Plant Genetics and Crop Plant Research, Gatersleben, Mansfeld's Database of Cultivated Plants
Nomenclature of selected crop groups: Old World Cucurbits......Old World Brassica

From Flowers to Fruits: A beginners guide to Solanaceae and Rosaceae [PDF 644kb] (with biligual Chinese annotations).
A primer of cereals and grass infloresence structure, with a biligual English-Chinese glossary of grass/cereal morphological terms: [PDF 1.2MB]
A primer on wheat, barley and rye chaff & wheat evolution: chaff primer


For further details and illustrations wheat, rye and barley, please consult the cereal manual of S. Jacomet.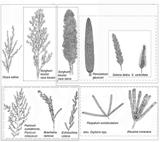 Dorian's Millet Atlas
PULSES: recommended reading with illustrations, this article:
Fuller & Harvey (2006) The Archaeobotany of Indian Pulses, Environmental Archaeology 11(2): 219-246 [pdf file: 488 kB]
Cucurbitaceae: taxonomy, bibliography and seed identification primer
Nuts: a start for archaeological nutters
Basal Angiosperm Seeds..........seeds of the Caryophyllids...... higher Eudicot trends to trigonous seeds & curled embryos..
A primer on sedges & polygonaceae nutlets. See also the extensive drawings on Texas A&M's CyberSedge website.
More useful sources on seed identification include George Willcox's virtual Seed Atlas for the Near East
The Family Guide for Fruits and Seeds, with images and descriptions, by Kirkbride,. Gunn, and Dallwitz of the USDA-ARS
and The Ohio State University Department of Horticulture Seed Identification photos, from a range of common cultivars and weeds.
Recommended for purchase, the book: Identification Manual for Near Eastern Grasses by Mark Nesbitt.
Stats: recommended freeware package: PAST, designed for paleotonology but lots of features useful for archaeobotany, including box-plots, scatterplots, diversity indicies (Shannon & Simpson indices), principle components & cluster analyses, some morphmetric indices, cladistics. Also a useful intorductory manual on community & diversity statistics by O. Hammer can be downloaded from here.
On-line practical sources for other plant parts, including wood, leaves and plant anatomy
Plant anatomy images from Curtis, Lersten and Nowak- a selection across most tissue types.
Eleni Asouti's Wood Charcoal Analysis webpages, including Ceclia Western's Near Eastern woods identification notes & photo micrographs, an unique and significant resource, scanned from her mateial archived at the Institute of Archaeology, UCL.
In addition there are on-line wood identification aids: an interactive identification key of European and North American woods.
Wood anatomy links to various sources. For Japanese wood micrographs search this Kyoto university database. For Eastern North Amereica try the Maryland Wood & Charcoal identification guide..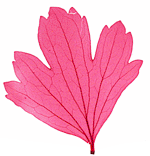 For leaves, see the Manual of Leaf Architecture available from Yale Peabody Museum.
General Archaeobotany Hand-outs (these are meant to accompany what was the Archaeobotany Seminar MG 100, now part of the new MSc Environmental Archaeology)
Introductory handout on Agricultural Origins and the Near East .
for further info. see the links below for George Willcox, Naomi Miller, Mark Nesbitt and Andrew Sherratt.
South Asian Neolithic and Agricultural Origins: handout [PDF 717 KB]
For the origins of agriculture in South Asia or China, see Dorian's publications
Recommended reading for discussing archaeobotanical approaches to domestication: Annals of Botany 2007 paper:
Contrasting patterns in crop domestication and domestication rates: recent archaeobotanical insights from the Old World
CROP-PROCESSING:
Archaeobotanical taphonomy and crop-processing: diagrams & bibliography. Revised 2008 version (bilingual with Chinese 1.1 MB)
Weed Seed size classification, for English weeds: table extracted from the PhD of Chris Stevens (1996): pdf 30 kb.
The archaeobotany of hunter-gatherers
Environmental reconstruction from macro-remains........micro-remains.....
As for archaeobotany in the field, see the photo gallery of flotation in action on site around the world.
English Heritage pamphlet on Environmental Archaeology, includes an brief introduction to archaeobotany and discusses field sampling procedures.
LINKS by region: Africa, Near East, East Asia, South/South East Asia, Americas
sources on crops and particular plant groups
Dorian's links for historical linguistics . . . . . & a new MA course on Languages, Genetics and Archaeology
An economic botany polyglot: the mutli-lingual, multi-script plant names database, especially for Asian names.
Kew's virtual Grass flora of the world: grass taxa descriptions. See also drawings on Texas A&M's grass site.
Gernot Katzer's spices index. .... Mrs. Grieve's complete Modern Herbal (1931).....
The Lost Crops of Africa [a useful source that can be read on line]...I Cereals (1996)....II Vegetables (2006)
E. Bonavia (1888) The Culitvated Oranges & Lemons of India & Ceylon. E-book.
Databases of Archaeobotany.
UCL Databases & Bibliographies are under developement: here

Helmut Kroll's Archaeobotanical Bibliography index, search by site and species as well as author. Predominantly Old World
Neolithic archaeobotany of the Near East & Europe (compiled by Sue Colledge): coming soon!
see also the related book, "The Origins and Spread of Domestic Plants in Southwest Asia and Europe" (eds. S. Colledge & J. Conolly)
and its on-line bibliography
Eastern Mediterranean archaeobotanical database at Tubingen (Simone Riehl )
Missouri's phytoliths of Equador databse. This site includes general information on phytolith production taxonomically across plants.
Steve Archer's phytolith database, mainly Virgina and the eastern U.S but an extensive range of taxa.
M. Blinnikov's Phytolith Gallery, northern temperate North America.
For UCL's on-line phytolith image gallery: Web Phytolith 1.3
Bibliography, Information on Projects, Floras and Downloadable Publications
....societies
The IWGP (International Work Group for Palaeoethnobotany), with conferences held every 3 years in Europe; normally published in the journal Vegetation History & Archaeobotany.
A new journal accepting archaeobotanical submission: Archaeological and Anthropological Sciences (Springer)
The Society for Ethnobiology, with annual Spring conferences in North America & a journal
The Association for Environmental Archaeology, with conferences in the UK or Europe & a journal.
The African Archaeobotany conference page (IWAA 5 held in 2006 at the Institute of Archaeology). Includes a page of links to other sources on African archaeobotany, ethnobotany and online-flora information
George Willcox's webpages: data and information on archaeobotany and early agriculture in the Near East
including an online Seed Atlas for the Near East
Mark Nesbitt & Delwen Samuel's "Ancient Grains" website, with important publications on early wheat, ancient beers & more.
inlcudes a large number of links to the webpages and publications of other archaeobotanists.
Gordon Hillman's publications a complete list.
Naomi Miller's archaeobotanical and dung bibliographies, focused on the Near East and Central Asia. See also her research summaries
Simon Riehl's webpages on various archaeobotanical projects: mainly of the Near Eastern Bronze Age
The late Andrew Sherratt's ArchAtlas project illustrated the geographic development of early agriculture in the Near East
Gary Crawfords webpage, inclduing link to publications, much important work in East Asia and Canada
Chinese Rice paper translation project, of Bryan Gordon. This website compiles english translations of numerous Chinese articles and some Japanese articles dealing with early rice, domestication and origins of civilization. But NOTE that these papers are of highly variable quality, and some are from non-scientific and non-peer reviewed publications; they may be misleading. Such materials are useful for historiagraphy of thinking about early rice in China and rarely constitute serious archaeobotany. Some important phytolith studies (under "phytology") and useful genetics papers can also be found.
IRRI, the International Rice Research Institute (Manila). For recent research & publications on rice genetics, see the McCouch lab at Cornell,
and the Purugganan lab at NYU.
The Flora of China, online (from Missouri Botanic Garden's efloras)
Also try the Digital Flora of China, produced in Hubei. This site provides descriptions in Chinese as well as images of Chinese plants. It is an easy way to find Chinese scientific equivalents to Latin names. Search on a latin name; in the results, the first column is the Chinese scientific name, the second column in the Chinese plant family name, and the fourth column is the genus name. The last column links to further information and images.
.... South Asia & Southeast Asia
web resources for these regions are limited. See also East Asian resources above for some links on rice. For publications on South Asia archaeobotany, see Dorian's downloads, or a starter bibliography of the South Asian Archaeobotanical Record
Flora of Pakistan (family treatments, not all families have been published).
Annotated checklist of the Flora of Nepal.
Bruce Smith's web page (at the Smithsonian), including a few downloadble PDFs of important review articles of plant domestication in the Ameircas.
Dolores Piperno's web page (at the Smithsonian), including a few downloadble PDFs of key articles on plant micro-remains (phytoliths, starch).
On-line ebook: Lost Crops of the Incas. Introductory information on a range of Latin American crops.
Barbara Pickersgill (2007) review article on crop domestications in the Americas, in Annals of Botany 100(5)
For the North American flora, visit the on-line atlas and image library of the USDA: Plants
or the eflora of North America (only selected families have been completed).
A starter seed atlas for the American Southwest is available from Northern Arizona State University. An extensive set of line drawings of grasses, mainly from Texas is also available on-line at Texas A&M's grass site. The also have a sedge site: CyberSedge
Pfieffer's (1993) bibliography on ethnobotany and paleoethnobotany, mainly of North America
Wood & Charcoal identification in Maryland: good on-line images & desciptions.
...others
Terry Ball's review of phytolith literature
The Ohio State University Department of Horticulture Seed Identification photos, from a range of common cultivars and weeds.
A photo gallery of flotation in action
The Gunnera Gallery: information and images on the family Gunneraceae
From Kerma to Meroe: a virtual tour of Nubian archaeological sites.
Dorian Fuller's publication downloads
New Project: SEALINKS - Bridging Continents Across the Sea