The International Workshop for African Archaeobotany
The IWAA is an established international conference and workshop, held every three years since 1994. It includes the presentation of research papers, posters as well as a half-day (or more) open laboratory session during which researchers can compare actual specimens and discuss lab minutiae. It serves a significant role in the research in this field, especially as this is still a formative field, by providing a forum in which technical issues of identification can be openly discussed and practically examined, as well as a forum in which current research results and related interpretative issues can be presented and discussed. Previous conferences have been held in Krakow (1994), Leicester (1997), Frankfurt (2000), Groningen (2003) and London (2006). These have been, or will soon be, published.
The 2009 conference takes place June 13-15 in Cairo!: Website here.

The conference trip to Kew Gardens, 4 July, 2006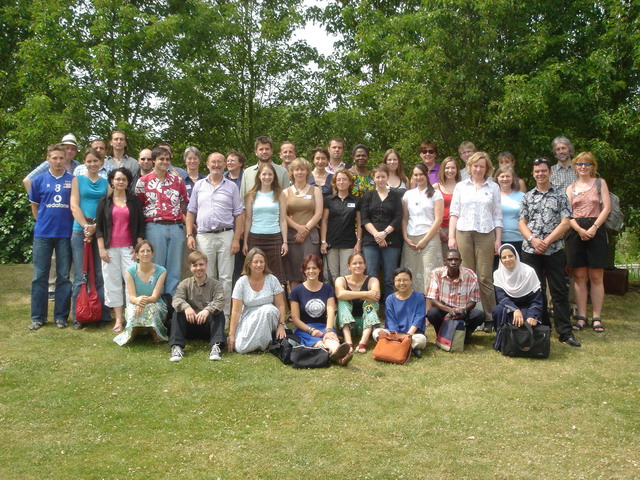 Download a higher resolution version here [2.1MB] (right click and save as)
See more photos from the conference
Acknowledgements
Support from a British Academy conference grant made possible the partcipation of M. A. Sowumni (Nigeria), Julius Bunny Lejju (Uganda), and Rim Hamdy (Egypt).

Contact Information
Telephone +44 (20) 7679 7495
FAX

+44 (20) 7383 2572

Postal address

Institute of Archaeology, University College London, 31-34 Gordon Square, London WC1H 0PY

Electronic mail

IWAA 5 organisers: Dorian Q Fuller, d.fuller@ucl.ac.uk
Mary Anne Murray, m.murray@ucl.ac.uk