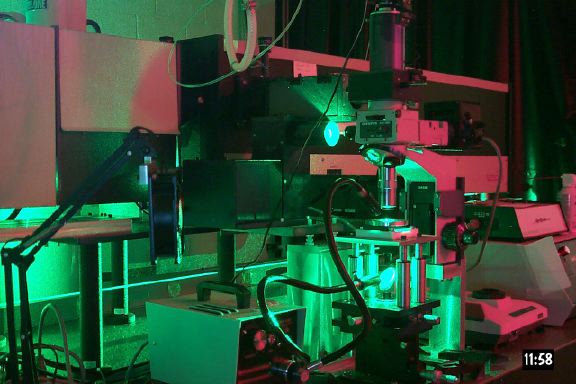 Computational Facilities
Our research is at the forefront of modern supercomputing and makes use of cutting edge hardware including HECToR, the UK national supercomputing service, Legion, UCL's HCP cluster, and the Supermike cluster at Louisiana State University.
Laboratory Facilities
While at the University of Michigan, Prof. Stixrude built a laboratory including high pressure capability in the form of hydrothermal diamond anvil cells and a Raman spectroscopy system (pictured). To learn more, follow this link.