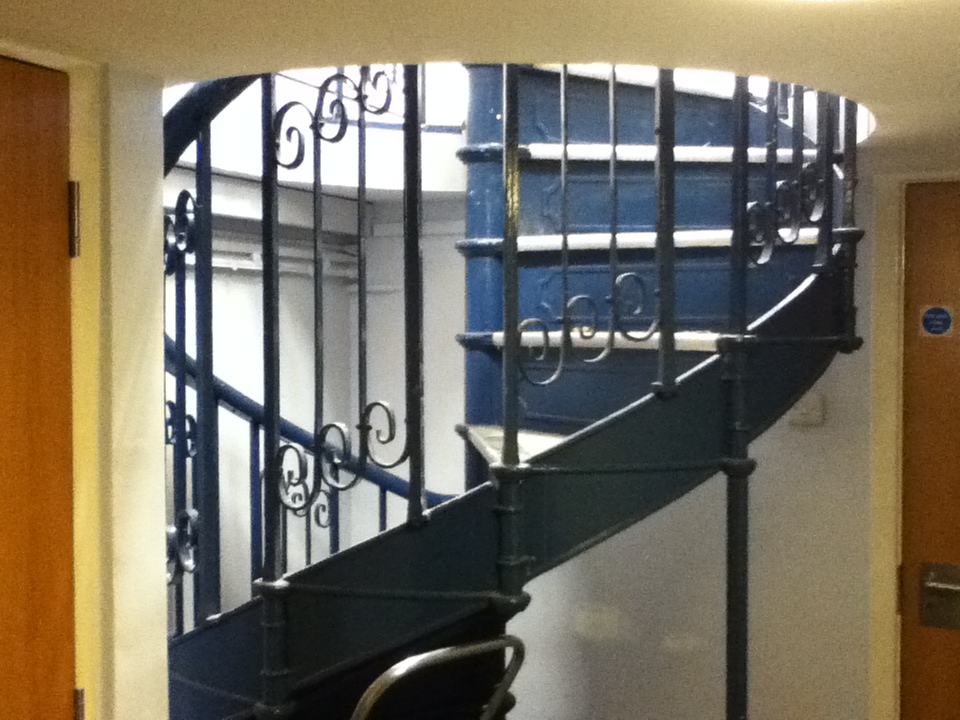 A cool right-handed spiral staircase in the center of our lab.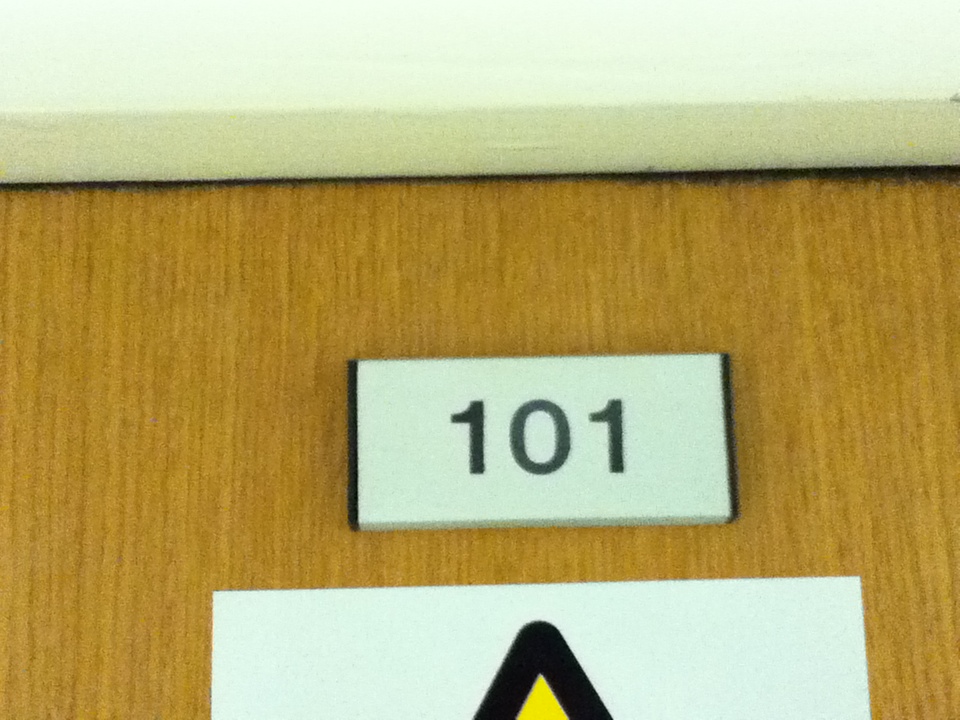 Our lab has the classic academic imprimatur.

Photos

The printer knows its place. "Sleep Mode On"

A guide to proper pronunciation.

Jason Rihel gives an informal talk, "I'll Sleep While I Live" at the Exmouth Arms pub for Cosy Science.

He is presented with the Cosy Science owl, made out of recycled materials.