Latest News:
FISICA FP7 Project activities officially ended (31st December 2015) - but - Far Infrared Space Interferometry studies continue !!
PROJECT MISSION:
This programme seeks to design a spatial interferometer concept that will be able to answer a variety of crucial astrophysical questions such as how do planets and stars form, what is the energy engine of most galaxies and how common are the molecule building blocks of life.
This interferometer would operate at far-infared wavelengths and it will be able to simultaneously determine both the spatial and spectral nature of the target astronomical sources. At these extreme IR wavelengths the Earth's atmosphere absorbs strongly which implies that it must operate in space and adopt either a free flying a tether or a connecting boom between satellites.
A number of technologies will be studied to improve their readiness for such a mission and a program simulating its performance will be compiled to predict its performance.
PROJECT DESCRIPTION:
Impressive advances in our understanding of the environments in our own ( Milky Way) and other galaxies have been made by the Herschel space observatory with its unprecedented combination of spectral coverage and sensitivity, and its high angular resolution compared to previous facilities. But its angular resolution, which struggles to match the spatial detail which Newton had with his optical telescopes, is poor compared to that currently achieved in the optical and radio regions. This is problematic since the FIR is precisely the spectral region where most of the energy from star and exo-planetary systems and from galaxy clusters deep in space is radiated. To understand the nature of these objects it is thus crucial to get the clearest view by enhancing the spatial fidelity. The FISICA team have proposed a novel instrument which is similar to the large ground based radio interferometers but which is designed to be placed outside the Earth's atmosphere to overcome absorption at these wavelengths. A key difference to the radio system is that the proposed interferometer will be able to provide both the spectral and spatial detail necessary to understand the physical nature of the astronomical sources. Performing interferometry in space will be challenging as individual telescopes will be large (3m diameter) and we need several of them linked together. Options to consider for the interferometer telescope system include formation flying, large booms or tethered satellites. The FISICA team will study these and many other technical requirements to pave the way for such a pioneering mission.
PROJECT PUBLIC DELIVERABLES:
The following is a list of Public documents and deliverables produced. The final version of these deliverables can be found on the EC portal.
D1.1 Definition/update of key science questions and relevant data products. (3.8MB)
D1.2 Instrument performance requirements preliminary document. (1.6MB)
D1.3 Satellite technology requirements, position and stability assessment.. (5.9MB)
D2.1 Candidate Key Technologies trade-off study. (1.0MB)
D2.2 Technical report on tolerances and implications in the use of carbon composites for light-weight deployable mirrors. (0.9MB)
D2.7 Final Report on telescope and satellite technology readiness for FIR interferometer. (5.6MB)
D3.1 A cryogenic (4K) delay line and associated test-bed. (4.6MB)
D3.3 Multiple-beam combining spectral-spatial interferometer test-bed.. (1.5MB)
D3.4 Note on Interferometer techniques trade-off. (1.7MB)
D3.7 Report on spectral spatial reconstruction with results of linearity tests. (2.1MB)
D3.8 Final Report on Instrument technology readiness for FIR interferometer. (1.1MB)
D4.1 FInS (Far-infrared Interferometer Simulation) software [final version and documentation]. (0.9MB)
D6.1 1st FISI Critical Assessment Workshop proceedings . (The size of this file exceeds the average attachment, please contact the PI for a repository link)
D6.2 2nd FISI Critical Assessment Workshop proceedings . (The size of this file exceeds the average attachment, please contact the PI for a repository link)
D6.3 3rd FISI Critical Assessment Workshop proceedings . (The size of this file exceeds the average attachment, please contact the PI for a repository link)
D6.4 Collective Proceedings of attended conferences . (The size of this file exceeds the average attachment, please contact the PI for a repository link)

CONSORTIUM COMPOSITION:
(Institute PIs in Italic)
| | | |
| --- | --- | --- |
| | University College London | Giorgio Savini (PI), Nicola Baccichet, Roser Juanola-Parramon, Bruce Swinyard, Amelie Guisseau (ERDO-PM) |
| | Cardiff University | Enzo Pascale, Peter Ade, Matt Griffin, Pete Hargrave, Rashmi Sudiwala |
| | Science Technology and Facilities Council | Wayne Holland, William Grainger, Rob Ivison, John Lightfoot |
| | Glyndwr University | David Walker, Martyn Jones, Alison McMillan |
| | National University of Ireland Maynooth | Creidhe O'Sullivan, Colm Bracken, Anthony Donohoe, Anthony Murphy, Neal Trappe |
| | University of Lethbridge | David Naylor, Brad Gom, Locke Spencer, Ian Veenendaal |
| | Istituto Nazionale di Astrofisica | Luigi Spinoglio, Scige Liu, Stefano Pezzuto |
| | Laboratoire d'Astrophisique de Marseille | Kjetil Dohlen, Joel Lemerrer, Fabrice Madec, Eddy Rakotonimbahy, Christel Rossin, Sebastien Vives, Annie Zavagno |
| | Assist in Gravitation and Instrumentation s.r.l. | Valerio Iafolla, Daniele Schito |
Contact information:

Email: g.savini (at) ucl.ac.uk
Tel: +44 (0)20 76797788 or +44 (0)795 1490794
Office location: G10 - Kathleen Lonsdale Building - Gower Place
Postal Address: Dep. of Physics and Astronomy, University College London, London WC1E 6BT, UK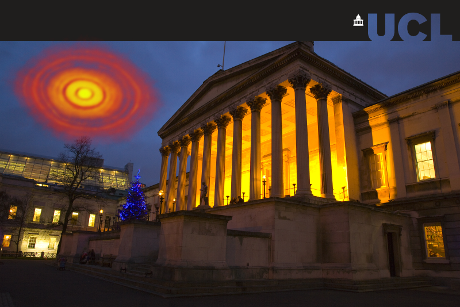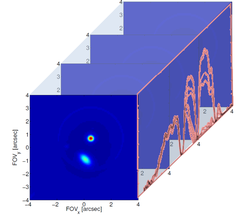 Click the picture below for our Far-Infrared Workshops and Mission Concepts repository