Workshop: Numerical Methods for Mean Field Games and related PDE
Thursday 6 and Friday 7 July 2023
University College London
Contact: math.mfg2023@ucl.ac.uk
Registration now open until 27 June 2023! See details below.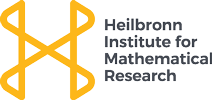 Topics
This workshop will gather leading UK and international researchers on the analysis, numerical approximation and applications of Mean Field Games (MFG) and related Partial Differential Equations such as Hamilton—Jacobi—Bellman equations. The workshop will gather experts on a wide range of topics, including but not limited to: numerical analysis of MFG and nonlinear PDE, PDE analysis, high-dimensional problems, optimal control and stochastic processes, scientific computing, as well as applications in financial mathematics and engineering.
Location
Department of Mathematics, University College London, 25 Gordon Street, WC1H 0AY, United Kingdom
Registration
Registration includes
Attendance of workshop
Lunches on 6 and 7 July
Tea, coffee and snacks
Registration fee for general participants: £20.
Free registration for those who are retired, or on a career break, or IMA members (please contact us at math.mfg2023@ucl.ac.uk to obtain a validation code).
All are welcome to attend, however registration is compulsory for this event.
Closing date of registration:
27 June 2023
.
Speakers
Gabriel Barranachea (University of Strathclyde)
Elisabetta Carlini (Sapienza University of Rome)
Roxana Dumitrescu (King's College London)
Max Jensen (University College London)
Dante Kalise (Imperial College London)
Alpar Meszaros (University of Durham)
Yohance Osborne (University College London)
Tristan Pryer (University of Bath)
Christoph Reisinger (University of Oxford)
Smita Sahu (University of Portsmouth)
Provisional schedule
Thursday 6 July
10.00–10.30: Welcome and registration
10.30–12.30: Lectures
12.30–13.30: Lunch break
13.30–15.30: Lectures
15.30–16.00: Coffee break
16.00–17.00: Lecture
Friday 7 July
09.00–10.00: Lecture
10.00–10.30: Coffee break
10.30–12.30: Lectures
12.30–13.30: Lunch break
13.30–15.30: Lectures
15.30–16.00: Coffee break and farewell
Related events
2023 LMS Invited Lecture Series, Durham, UK,
on Optimal Transportation.
---